"For all things Equestrian in Kerry since 2001"
Freetext "HORSE" to 50050 to hear it from the horses mouth..
Hi everyone and welcome to our first post!
Its just a gentle one combined with a bit of amazement!  With the recent scandal involving the childcare/creche situation in Dublin, some of our fellow AIRE members in Ireland are wondering if the same could occur in unlicensed and uninsured stables.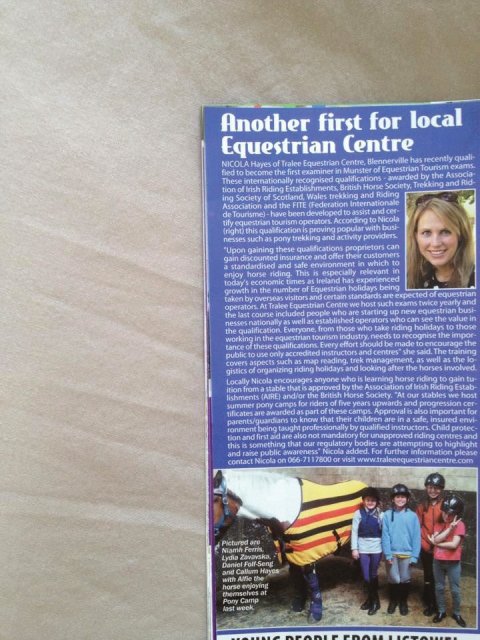 Would you leave your child in the care of persons who are underage, not trained first aiders and not Garda vetted?  You wouldn't do it at a creche but so many people don't care about summer camps etc.  The GAA have done a good job in cleaning and regularising their act - is it not time for unapproved Riding centres to be ousted before something seriously happens and the whole industry is affected?
/